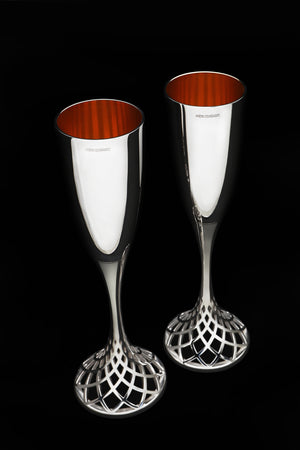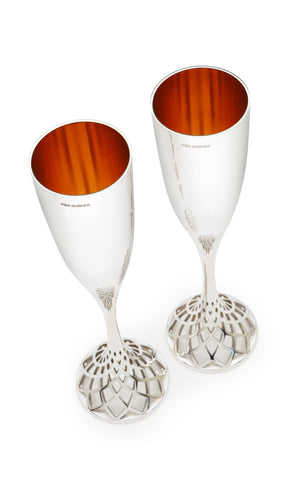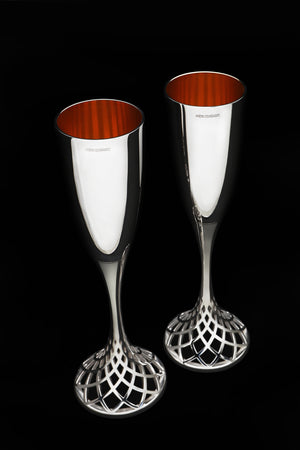 Paragon silver champagne flutes
This pair of beautiful silver Paragon champagne flutes have been made in our London workshop.
They are the perfect gift to mark a wedding anniversary year, a memorable birthday, or just to celebrate that special person in your life. Designed to be the perfect shape to enjoy champagne.
All prices include VAT at 20%
For assistance call +44 (0)20 7803 0464.
If you would like to discuss payment options, please call us.
Standard Delivery: 5- 10 working days.
Free worldwide delivery on all orders over £250.
Please see our delivery & returns information in the legal section.
--