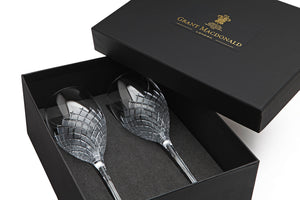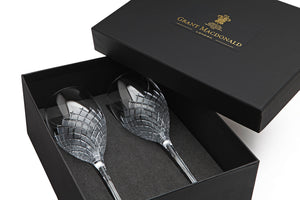 A Pair of Paragon Red Wine Glasses
Our Paragon crystal is hand blown and engraved in Somerset by skilled craftspeople. Crystal is glass with 24% lead oxide added to give a high refraction index, this gives it extra sparkle. The glass has been blown in to our own mould and then cut and polished by hand, the glass has then been frosted to give a modern twist to a classic look.
All prices include VAT at 20%
For assistance call +44 (0)20 7803 0464.
If you would like to discuss payment options, please call us.
Standard Delivery: 5- 10 working days.
Free worldwide delivery on all orders over £250.
Please see our delivery & returns information in the legal section.
--